America Media accepts unsolicited, unpublished content for dissemination in print, web and/or other digital formats. All submissions must be made through our Submittable site (see Submit button below). America Media does not accept submissions via U.S.P.S. or via e-mail, nor do we consider content submitted simultaneously to other publications or media. America Media is solely responsible for the manner, platform (digital, print, etc.) and timing of publication/production.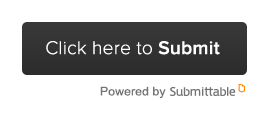 [1]
You will be prompted to create a free account with Submittable. Please enter your submission to the appropriate category.
If you have questions, please consult Submittable's help section. [2]
If you cannot find an answer to your question on the help page, you may contact our Editorial Assistant, Zac Davis, at zdavis@americamedia.org [3].
Book reviews should be pitched to reviews@americamedia.org [4].
The Foley Poetry Contest
America sponsors the annual Foley Poetry Award, given in honor of William T. Foley, M.D. Each entrant is asked to submit only one poem of 30 lines or fewer for consideration. No poems will be returned. Only typed, unpublished poems not under consideration elsewhere will be considered. Submissions must be submitted via Submittable between January 1 and March 31. The winning poem will be announced in early June and published in America. The cash prize will be $1,000.
 Each year about 1,000 poems are submitted. Our poetry editor and judge for the contest is Joseph Hoover, S.J.
The winning poet will be required to sign a letter of agreement with America Media, publisher of America. Under this agreement, the poet will have the right to sell or republish his/her poem after it is published. It also gives to America Media the right to republish or allow others to republish the poem in any form, for example, on the Web.